by joel martens –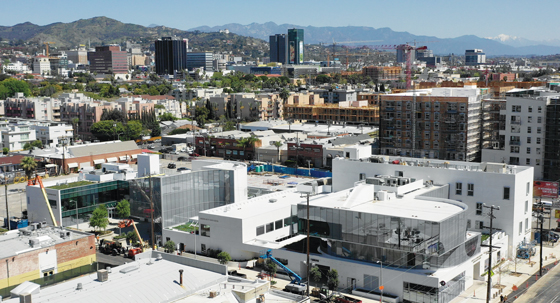 The journey towards equality has been a long one for the LGBTQ community some might say. A seemingly endless fight to at times simply be seen, then recognized and acknowledged and finally to be guaranteed a semblance of equal rights. It was at times, a literal fight for our lives during the HIV/AIDS crisis, which is something that should never be forgotten. We must also at no time take for granted equalities gained, a luxury our straight counterparts often can afford.
It's hard to believe 50 years have passed since those early days. It's a proud golden anniversary of sorts, including all its attenuating successes, social gains, and legislative triumphs. The final goal of equality remains maddeningly out of reach. A stark reminder that the work of equality is never a finish line, it's a continuous race that is never done.
At the forefront stands one organization that is a stellar example of how far we have come as a community, what we are capable of and that we never, ever give up or give in. The Los Angeles LGBT Center has been a beacon of hope for Californians and indeed, the starting point for much of what we know as the modern gay rights movement.
And now, with the latest edition to the Center, The Anita May Rosenstein Campus, it again sets the tone for the future. Envisioned as a new public gathering place, the campus will bring together generations of LGBTQ members to live, work, receive services, celebrate, be cared for, and learn from each other.
Chief Executive Officer Lorri L. Jean echoed the ideas of our shared history, community and the evolution of what is needed today. "The Los Angeles LGBT Center has a 50-year history of setting our sights on accomplishments that no LGBTQ organization has ever done. The Anita May Rosenstein Campus is another example in that proud history. We couldn't have done it without the amazing support by our dedicated and determined community. We should never hesitate to dream big. We can achieve more than we ever thought was possible and we should never underestimate the power of LGBTQ people and those who love us."
"When I step back and think about what the Center staff and board and our supporters have accomplished, it's almost unbelievable," Jean continued. "This historic, unrivaled new campus has been completed at a time of great challenge for our community. We are suffering unprecedented attacks from current political leaders in Washington, D.C. and many states nationwide, many of our gains are being reversed. Yet, the Los Angeles LGBT Center and our community never let that stop us. Our new campus sends a powerful message: when the highest leaders in the land are building a wall to keep the most vulnerable among us out, our Center has built a two-acre campus to invite the most vulnerable in."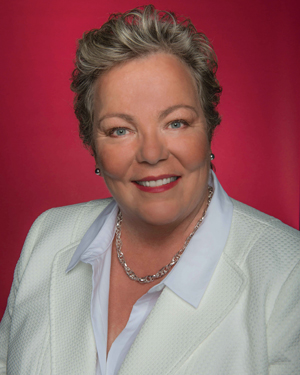 This has been a long process and one of the keys to insightful, inventive planning. "Our Board of Directors appointed a committee in October 2006 to develop a long-term strategic plan."
"After surveying staff, thousands of community members, including listening to our clients at the time, we understood that the needs of LGBT seniors and youth were not only dire in many respects but were growing," stated Jean.
"If we were going to respond to those needs, we had to expand both our capacity and what we were doing, and that dream included building affordable housing and offering support services for seniors and youth."
Studies show that LGBT seniors are poorer than anyone ever imagined: two out of every ten LGBT seniors live on $20,000 or less per year. Jean discussed the ramifications, "Few LGBT seniors have adult children to care for them and are four times more likely than our straight counterparts to live alone and have no family to rely on. This means that too many LGBT seniors live impoverished and alone. Our seniors deserve better—from a comprehensive range of health, wellness, educational, and enrichment programs to an affordable place to call home."
The focus on youth programs as a part of the Anita May Rosenstein Campus was also seen as vitally necessary." One of the biggest drivers of youth homelessness is lack of employment," imparted Lorri L. Jean.
"Our programs are for all young people, but our predominant focus is on youth experiencing homelessness. An alarming 40 percent of youth surviving on the streets of Los Angeles (mostly in Hollywood) each night, identify as LGBTQ. Abandoned by or escaping their families, most of them depend on the Center for basic survival needs, such as hot showers, three meals a day, clothing, and support groups. We're also helping them prepare for being able to make it on their own, and that requires a decent education and a decent job."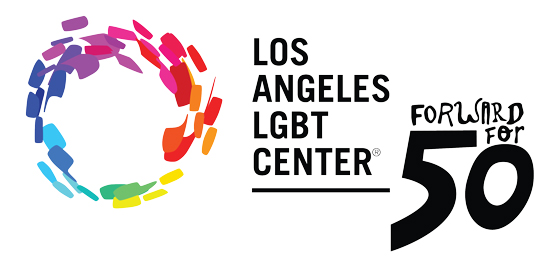 50 years as a community and a movement is something to be proud of and something we should celebrate. Lorri L. Jean agrees; "We have changed not only American society but the equation for LGBTQ people around the world," she shared.
"This doesn't mean there isn't more work to do, or that discrimination and bigotry and even horrific violence have gone away. But, the lives of LGBTQ people today are completely different than they've been at any time in human history. We changed health care, enacted non-discrimination laws in states and cities nationwide, won the rights to raise our own children, to serve openly in the military, and we secured the freedom to marry. All of this was made possible because of our community. The Los Angeles LGBT Center, in particular, has always had the gumption to fight for more than what many dreamed was possible. "
"We've had the courage to dream and make those dreams come true. We've won enormous victories. Some that many believed could never be achieved because we never reduced our expectations or lost sight of our ultimate goals."
For more information on the new Anita May Rosenstein Campus or the myriad of programs and services offered by the Los Angeles LGBT Center, call 323.993.7400 or go to lalgbtcenter.org.
Category: Los Angeles, National News