by tim parks –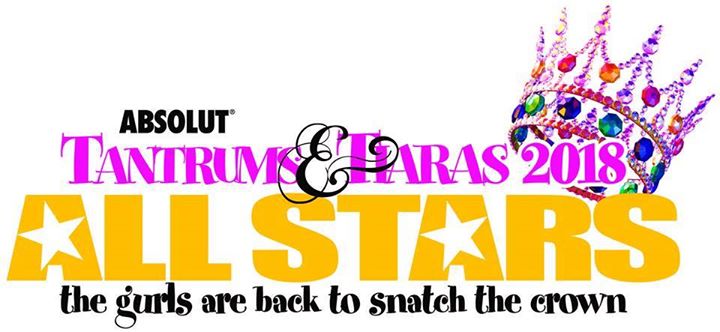 For years, Tantrums & Tiaras has been entertaining San Diego audiences with its unique blend of campiness and competition as local bar employees, many their first time in drag, duke it out to see who will emerge triumphant.
There is a twist to this year's event however—no, the queens won't be Jell-O wrestling in their quest for drag supremacy— though you may experience a case of "gayja vu!" That's because each of Tantrums & Tiaras fierce competitors have taken to the stage for previous shows and are now returning as All Stars ala RuPaul!
The Rage Monthly chatted with organizer Ian Johnson of the San Diego LGBT Center and this year's all-star contestants: Robert Rodriguez of the San Diego Eagle, Erik Mitchell-Benson from #1 Fifth Avenue, Kirby Carlock of Flicks, Grant Foreman from MO's Bar & Grill and Madison Kailukaitis from Rich's.
Johnson gave us some of the behind-the-scenes details on how the decision was reached to do an All Stars edition, which will benefit programs offered through The Center. "The past couple of years people have been asking for an All Stars edition and there was a nice, big pool of people," he said. "We reached out to all of them to see who was interested and they also had to provide us with what their brand-new character would be."
As to why the secrecy surrounding said characters, Johnson explained that choice, "People love a good surprise and I think one of the things with Tantrums, is that when you go to the show you know what to expect, it's going to be over-the-top. But for the character aspect, it's the first time that the audience will see a transformation, on top of what that character will be."
Speaking of characters…it's on to the "queens with an attitude" and our question and answer portion of this story: The first in a series of hard-hitting questions asked, was how it felt to be asked back as an All Star?
The Eagle's Robert Rodriguez said, channeling Sally Field, "It feels amazing! They like me! They really do like me!" Erik Mitchell-Benson followed with "I am honored. I feel extremely blessed to represent not only the #1 Fifth Avenue, but to assist the LGBT Center in such a manner is by far the most endearing compliment I've had in a long time. A 'second go' is an opportunity to be respected, not wasted!" Next, Kirby Carlock of Flicks responded with, "I'm not gonna front, I'm ready to turn this competition upside down!"
Grant Foreman from MO's Bar & Grill excitedly exclaimed, "Nerve racking! It's such a production and coming up with something that the crowd not only gets, but thinks is funny, is a lot of pressure. That being said, I can't wait to get dressed up and play in heels, ha!" And finally, Madison Kailukaitis from Rich's offered, "Being asked to be a part of Tantrums & Tiaras again is just as great a feeling as it was the first time. It's a lot of fun and laughs working with everyone. And nothing reminds you more about how much you lost, like being an all star, ha-ha."
Since knowledge is power, we wondered if there was anything they learned about themselves and what they're capable of, from their last Tantrums & Tiaras go 'round? "The show goes by in the blink of an eye that night and the lead up is so intense. Knowing this, I think this time around will be a little more chill, since the nerves won't be such a surprise," Foreman said. "I learned I can rock 6" platform stilettos and not look like a wooden donkey doing it!" Carlock proclaimed next, "I learned that when fear and nerves are present, your body kicks into fight or flight mode…and I'm a fighter!"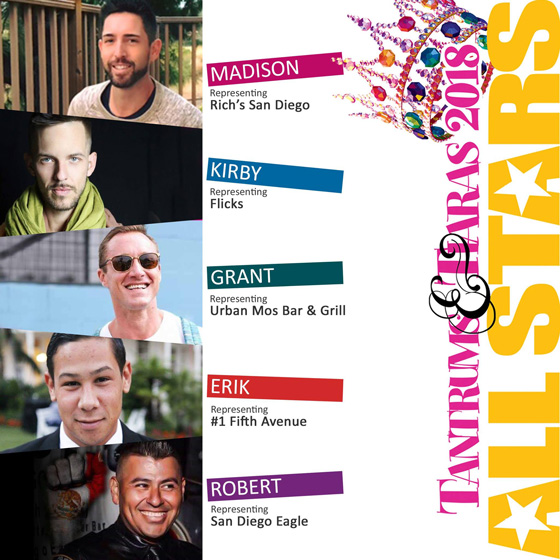 Kailukaitis piped up with, "Last year I was shaking so much. I could barely remember lines…thankfully I was an old woman! Now, I cannot wait to get on stage, give me that microphone Babs!" Benson followed next with, "Since my previous experience I have had a lot of time to reflect. I wish I had thought a bit more about production values. I have always thought about the value of it and how I could have done better. I have learned my lesson." Rodriguez said the following, "It made me step out of my comfort zone and I learned I can do anything if I set my mind to it."
In the vein of Barbara Walters who famously asked Katharine Hepburn, "What kind of tree are you" in her 1981 interview, the ladies were asked who their pageant spirit animal was. Rodriguez quipped, "I'm the real Honey Boo Boo of the bunch!" Benson followed with, "This may be a bit unconventional, but I would say that the pageant queen I relate to most is Carrie because, 'They're all gonna laugh at you' runs through my mind! But in reality, I think it will be one of the best events of my entire life! I am so proud to be in this and the fear of it is in the backseat."
Carlock emphatically replied, "Joan Crawford in Mommie Dearest, 'Don't f@#k with me fellas!'" Foreman was up next, "I'm channeling all the failed Atlantic City showgirls who work the diner graveyard shifts." Kailukaitis detailed his, this way, "My pageant spirit animals this year would definitely be a Jessica Rabbit/ Jillian Russell mix (Russell is Brian Griffin's ditzy girlfriend on Family Guy). Jessica Rabbit is bringing the sexy and Jillian will bring the brains!"
With the arsenal of charisma, uniqueness, nerve and talent at their disposal, we wondered what lengths will these queens go in order to snatch that crown? Here's a hint…It's gonna get shady AF on that stage!
Kailukaitis jumped in first with, "I'll do anything for the crown! I'll sit on my head and eat a bug! And, if I don't win this year, I'm going undercover next year to try again and again and again and again." Rodriguez laughed and asked, "Have you seen Showgirls?" Benson replied with, "I will just say this…legally, you don't want to know!"
Carlock proudly exclaimed, "I will leave no rhinestone unturned in my pursuit of the crown! I will use both feet to run across the longest yard, 500 miles if it takes that. It's my time!" Foreman finished with a warning. "Tonya Harding ain't got nothin' on me ladies. Watch your shins and watch your wigs, 'cuz I'm coming for ya!"
Tantrums and Tiaras 2018: All Stars, hosted by Babette Schwartz, takes place on Sunday, February 18 at the Observatory North Park at 2891 University Avenue. For tickets and more information, go to tantrumstiaras.org.
.
Category: San Diego