by chris carpenter –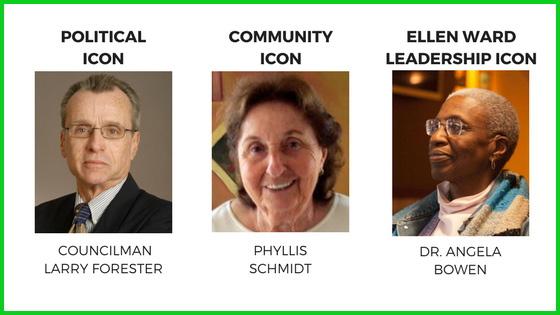 Despite the mostly monochromatic fashions that will undoubtedly be on display, Long Beach's annual Black and White Ball will be a colorful celebration of the local LGBTQ community's great diversity.
From somewhat small-scale beginnings, the gala has grown to become The LGBTQ Center Long Beach's biggest fundraiser of the year. "The Black and White Ball continues to be one of the most glamorous events for the Long Beach LGBTQ community and we're expecting a sold-out crowd for our fifth year in a row," stated The Center's Executive Director Porter Gilberg.
"We're thrilled to be hosting this year's event for the first time in the Convention Center's newly renovated Pacific Ballroom."
The ballroom will be the biggest venue yet for the ball, after outgrowing several local hotels and as a local supporter of The Center Long Beach, it has been edifying for me to watch it expand so dramatically. This year, guests can look forward to a red-carpet welcome with, photography, champagne reception with delectable bites and one of the best silent auctions in town. "For a second year,"
Gilberg reports, "Our formal program will have an incredible silent auction featuring more than two karats of black and white diamonds, Mexican resort vacations, a private dinner at the Aquarium of the Pacific and more." All proceeds from the event will benefit The Center's numerous, invaluable services and programs.
Three prominent individuals will be awarded during the event for their significant contributions: Larry Forester, a longtime city council member of Long Beach's neighboring Signal Hill, will receive the Political Icon Award. Longtime lesbian and feminist activist Dr. Angela Bowen will receive the Ellen Ward Leadership Icon Award, while longtime Center supporter Phyllis Schmidt will be the recipient of the Community Icon Award.
According to Gilberg: "Our dinner and program will be honoring three incredible community champions who have spent decades advocating for LGBTQ people. Dr. Bowen, Councilman Forester and Phyllis Schmidt have accomplished more in their lifetimes than I can even begin to describe and we are incredibly privileged to honor them this year."
"Our dinner and program will be honoring three incredible community champions who have spent decades advocating for LGBTQ people."
My local church community and I have been similarly privileged to know Schmidt and benefit from her great generosity. I asked her last month for her thoughts on receiving the 2018 Community Icon Award. "I thought they were joking" upon learning she was being honored, she said with a laugh. "I've been off The Center's board for a while, not that I haven't been involved in other things."
Schmidt served approximately six years on the board during a time when the organization was in dire financial straits. "I stepped off when The Center started making money again," she stated proudly.
Schmidt is now serving on the board of the Long Beach Immigrant Rights Coalition (lbirc.org), working with other groups in the city and state of California to achieve its mission of a more just immigration policy locally and nationally. "Phyllis is a giant in our community," Gilberg remarked.
"Her leadership as a board member and interim executive director shepherded The Center during one of our most tumultuous time periods. Without her, we would not be the vibrant, relevant and respected organization for the LGBTQ community that we are today."
Ironically, Schmidt identified Gilberg as a potential leader for The Center several years ago while he was volunteering at its front desk. Schmidt recalls thinking at the time,"Is he a brilliant person or what?"
The rest is history, as Gilberg has been serving as executive director since 2014 and continues to greatly enhance The Center's outreach and physical environment. "I believe in what The Center does," Schmidt says with complete confidence today after enduring its darkest period.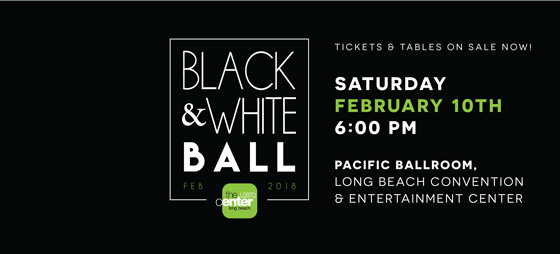 The Black and White Ball takes place on Saturday, February 10 in the Long Beach Convention Center's Pacific Ballroom. For more information or to purchase tickets, go to: centerlb.org. Don't delay…tickets are going fast!
.
Category: General, Long Beach