BIG POWER IN A LITTLE PACKAGE
by joel martens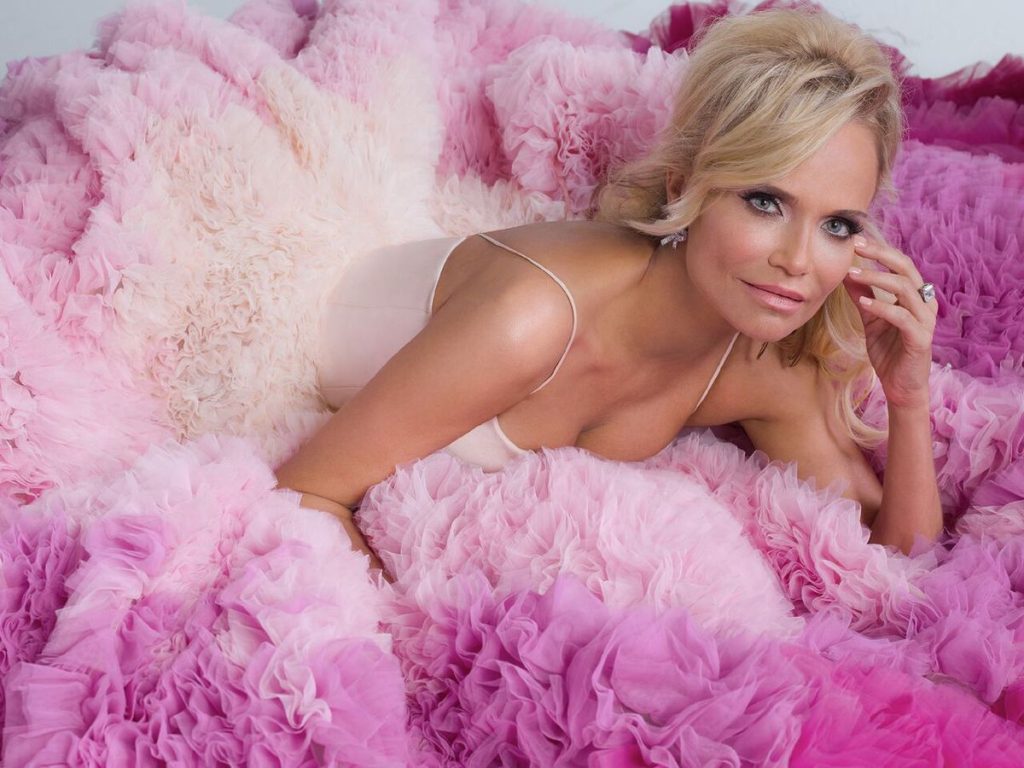 This gifted lady is one big dynamo to be sure. Though diminutive in stature she may be, her size belies the power of her pure, coloratura soprano, enchanting and catching the world's ears and eyes and cementing her as one of the world's great voices.
It's a truth that Kristin Chenoweth has proven over and over on the Broadway stage, on tour in concerts, through her albums and well, just about everywhere and every time she opens her mouth to sing. Who will ever forget her Wicked Glinda? The part that made her "Popular" and cemented her place as an icon of musical theatre forever…right next to the other girl from another classic Ozian tome, Judy Garland.
Chenoweth's power is also evidenced by the electricity she emanates from her powerful, magnetic personality that comes across the many modes in which she performs. Shining through in her numerous non-musical acting gigs both in film and television, as well as on stage, such as television's West Wing, Glee, Ugly Betty and the short-lived but fabulous Pushing Daisies. And, have you seen her as April in American Gods on STARZ recently? Funny, cute and ferocious…everything she is in life. Beware the ides of Chenoweth!
She uses her uncanny wattage "For Good" in her life as well, lending her powerful voice to many causes throughout her career, from the Alzheimer's Association to the American Humane Association, UNICEF to the Kindred Foundation for Adoption and Bette Midler's New York Restoration Project, as well as LGBT organizations like GLAAD and Broadway Cares/Equity Fights AIDS.
In fact, her unwavering support for the LGBT community, has at times, garnered her a fair amount of negative energy focused in her direction. She weathered that storm and faced it with a loving heart, saying, "I just want to say, that if Jesus were alive, what would he be doing? Well, he would probably be accepting and loving people how they're made. And I always say this and it's really the truth."
There is power in those words, another big gift emanating from a dazzling, tiny package…
Congratulations on your TrevorLIVE Icon Award, that's a well-deserved honor.
Thank you. I was so surprised and honored. Sometimes you get things that make you go, "This is the award to get." That's absolutely the way I felt about that one, it's a really special one. It was such a special night. Carol Burnett was there to give it to me and Kathy Najimy was there for the roast. It was just awesome, so much fun.
Great dress by the way!
Christian Siriano, I just love that man.
 You are one of the busiest women out there, tell me a little about what you're up to these days.
I know, I'm tired Joel. (Laughs) You know what, this whole year has been a really big blessing artistically. I've been on tour most of the year and I've gotten to develop my voice. I would say that right now it is probably in pretty darn good shape from singing so much. I did two animated movies, I did American Gods this year and so much more. I just sold a pilot to ABC, called The Real Fairy Godmother, so I'll be shooting that sometime soon and I'm touring right now. I did Madison Square Garden with Andrea Bocelli just recently and three more of those coming in February and then my own dates in February, March and April. I'm also starting to work on my next album, so I'm pretty busy.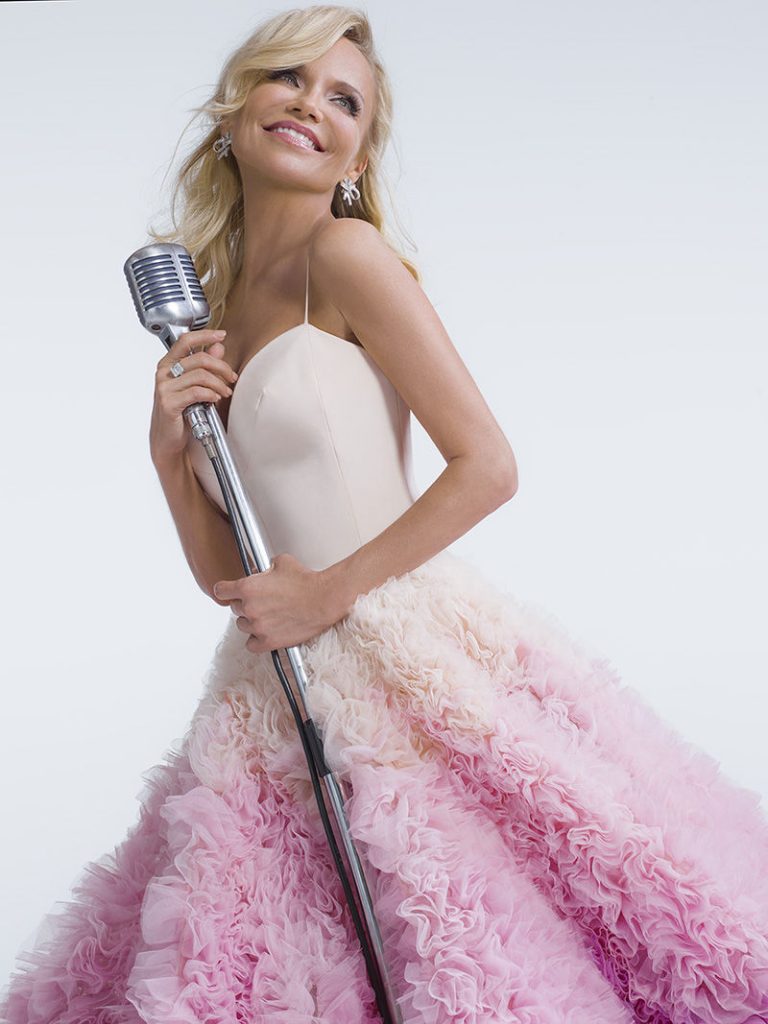 Tell me a little about American Gods. Is it as fun as it appears to be?
It's not for everyone, but I love it because I liked the themes of the show and I like the fact that we're talking about the supernatural world where gods fight. I found it really interesting to play a goddess named Easter. That was the fun of the show. I'll be going back to do some more of those in the spring.
I've got some catching up to do on that one! As I was studying your history, I came to understand that you have written a great deal of music. Have you ever considered writing a Broadway musical, yourself?
I've been thinking about that very much. I have an interesting story of my own and I think that is definitely in my future. I woke up New Year's Day singing a song I wrote, with a title that I believe would be the name of the show. I'm a really big God person, some may call it the universe working, whatever works, but I believe that everything happens for a reason. Those moments are when God is talking to us and saying, "Are you paying attention?"
Producing more is a bit more in my future, too. I was a producer on The Real Fairy Godmother and I'd like to do more of that. When I come back to Broadway, I'll also do some more producing there…at least having the title of producer so I can have a little bit more involvement. I have been giving so much of that away for free—I hope that didn't come out wrong (laughs)—and I'm just not interested in doing that anymore.
Good for you. That's the idea of using what you've learned and growing from it. I think that's what one might call wisdom.
You are 100 percent right, it is wisdom. Looking back at the lessons you've learned and understanding that if you don't take care of yourself, no one else is gonna. I'm talking about it in the context of work and health and just all of it. I look at women who I really admire, Dolly [Parton], who owns all of her own stuff and Reese Witherspoon who is now a producer to contend with, they are not joking around. They're smart and it's making me inspired to do it myself.
The world is opening up in a way, there's an awakening that's happening and I love seeing it. Especially in light of the revelations about Harvey Weinstein and others. I love the empowerment that is happening for women, it is very inspiring.
I love it too…and it's about time. Though this thing that's happening, the information that is coming out isn't new, that stuff is old news. I have dealt with it myself at times and my way of dealing with it was to laugh my butt off about it in the past. Everybody manages their reaction differently, I handled my business by laughing and making a joke. But, the truth is, no one should have to do that.  People who I love and have mentored have said to me, "Can you believe it?" And of course, my response is, "Yes, I can absolutely believe that." This has been going on since the beginning of show business people!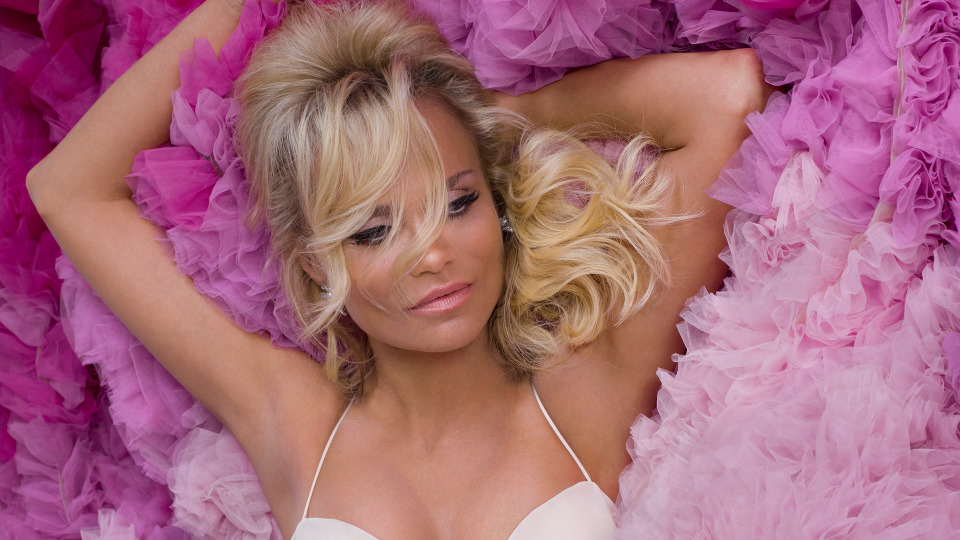 The thing that's changing, though women aren't necessarily becoming equal yet around pay and all of that, but we are becoming a force to be reckoned with. Demanding respect is a tricky web because in the business and I'm saying I'm a part of this, we still have to present ourselves in a certain way and play the game a little…to get ahead. What I'd like to see happen more is people like Robin Wright Penn, an actor in her 50s, who is just killing it, or look at Allison Janney, who is also just killing it, too. Maybe it is becoming a little more freeing for all of us—letting women lead with talent and not solely with what we look like.
I look at the world I live in now and I sometimes can hardly believe how much it has evolved, in particular for a young, gay kid who grew up in the '60s in the middle of nowhere. It's amazing how much has changed.
As far as acceptance and tolerance, it really has changed a lot, even in Oklahoma where I grew up. I do this Broadway boot camp there at my theatre. We do it every summer and I try to get these kids to open their minds to different music and musicals and stuff. But, I also don't want to get sued. (Laughs) I was a little worried because there was this young girl there who wanted to do a song from Fun Home (the Broadway musical about a young girl coming to terms with her sexuality and her relationship with her gay father).
You have to understand, I'm a Christian, but I'm also a gay rights activist, too. She goes to this Christian school and I asked her, "Do you know what this show is about?" She said, "Yes." I wanted to be sure and find out if her parents would be upset and she said, "No, they aren't." I explained that the show was about a girl who has a crush on a woman who is gay. It was no big deal for her and she just said, "Yes, I know." What I learned in that moment was that it isn't like it was. There are still battles that need to be fought, but it's not like it was.
It's so easy to get lost in all the negativity of this particular moment in time and that's part of why it's so important to talk about the successes. Both ends, the good and the difficult, are important to remember. I love chatting with people like you, who have been such champions for the LGBT community.
Thank you, I will always be there fighting for you. I simply always try to remember, "How would I feel, just being born the way I am?" I'm born 4'11'' with a weird voice, so what if that was considered a sin? What would I do?  I think no, just you know, no.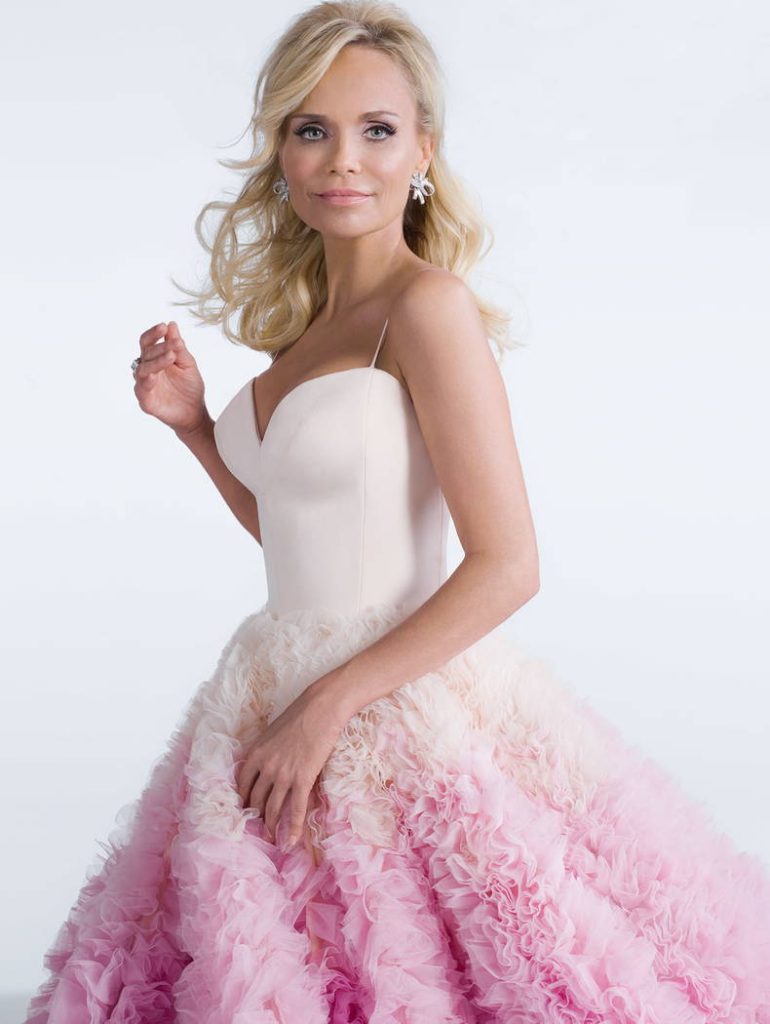 Shortness as a sin… I love it. (Laughs) Please, beware the shorter in stature, my mother was 4'11" and no one thought that was a sin… They wouldn't dare!
That is right. We are short, but we are tall women!
Do you have any upcoming Broadway shows in the works?
Yes, two big ones. The first one was already announced and seems to be moving at a faster rate—it's an adaptation of the movie, Death Becomes Her. I am pretty excited about that. Soon we'll be able to announce the creative team. I've also been working on something for several years, but there have been some hiccups along the way. We seem to be gaining a kind of momentum right now, it's called An Evening With Tammy Faye Bakker. It will be a smaller show for me, but it's a passion project. In many ways I understood her, and I really want to tell that story. They are each going to be challenging in their own ways.
You talked earlier about how strong your voice is right now. I wondered how that looks to you now, as compared to when you started out. Has it changed over the course of your career?
I was told this would happen when I was younger and I didn't believe it. I thought everyone was nuts. I was always the high coloratura who had the agility to do the crazy runs, but I never had the lower register that I wanted. Though I can and do belt, I was always very protective of my voice, which always stayed in a particular place. What has changed with my voice with age and maturity, is that it has grown. It has lowered and is maybe not as agile as it used to be, but the high E flat is still there, and I can sing it; no problem.
I'm not sure if this is why, but that all started for me when I had an accident on set of a television show about five years ago. I was pretty deeply injured; my neck was pretty torn up and I had a head injury. It was right after that I started noticing that the vocal agility had changed. I think it was partially because of the muscles of my neck being torn and I also think it's a function of age. What's fun though, is that there's a whole new repertoire coming into my life I never thought I'd be able to do because of my register. I am really enjoying that very much. I have an opportunity as an artist to go deeper and develop in a different way. What I am cognizant of though is that I really want to keep my high register as well. I want to be just like Barbara Cook was during her career. She sang healthfully and so beautifully and still had a clear as a bell B flat and high C, so I am going to keep stretching and working it, so I can do that too.
Living a clean, healthy life is important. My unhealthiness comes in the form of not getting enough sleep and traveling too much, it's just a different battle. I have physical challenges with my neck and Ménière's Disease (an inner ear disorder that can cause episodes of dizziness and problems with balance), but, when I am at my best and at my peak, I am eating well and sleeping a lot, drinking a ton of water and working out my voice. When you do that, you are going to be in great shape. Many singers just don't want to do the work to keep it up and I really want to. The day I don't want to do the work…guess what I'm going to do? I'm just going to act and produce, I won't sing—though I probably won't ever be that person—I'm always going to want to sing.
Thank goodness, I can't imagine a world without Kristin Chenoweth.
Chenoweth will be in San Diego at The Music Box Theatre, 1337 India Street of Friday, February 2 presented by the San Diego Symphony. For tickets and more information, go to musicboxsd.com.
 She will follow that with another Southern California performance at Segerstrom Center for the Arts, 600 Town Center Drive in Costa Mesa on Saturday, February 3. For tickets and more information, go to scfta.org.
Category: Celebrities, General, Music, Theatre