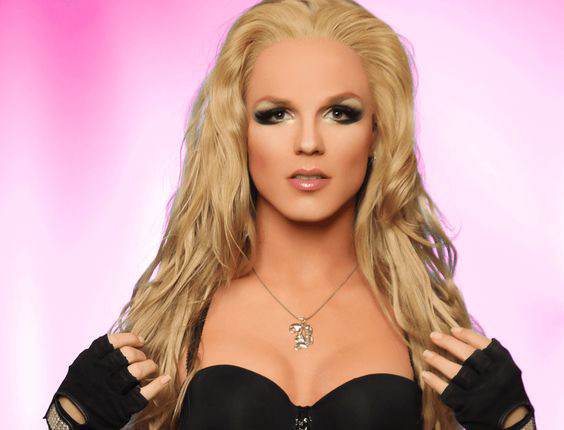 Over 6,000 are expected at Out on the Mountain, the gay night at Six Flags Magic Mountain, on Friday, September 22, 2017 from 6 p.m. to 1 a.m.
It will be a night of thrill rides, Halloween Fright Fest mazes, live performances including Derrick Barry (RuPaul's Drag Race and America's Got Talent), Maty Noyes (cowrote and featured on Kygo's "Stay"), and VIZIN, as well as multiple dance parties with Ray Rhodes and DJ SRO. The entire park goes gay for the night, which provides a safe and inclusive environment for the LGBTQ community.
This tenth-annual event has worked with a number of community collaborators and supported various LGBT organizations over the years. This year's event supports organizations including The Trevor Project, The Center Long Beach, Los Angeles LGBT Center's Lifeworks, local PFLAG and GSA chapters, and others.
For this year's event, attendees may come to the park early when the park opens to the general public from 10:30 a.m. 6 p.m. and stay or join when it becomes the private LGBTQ party, Out at the Mountain, from 6 p.m. to 1 a.m.
Attendees will enjoy Magic Mountain's thrill rides including its latest interactive ride Justice League: Battle for Metropolis, along with The New Revolution, Twisted Colossus, Full Throttle, Lex Luthor: Drop of Doom, Green Lantern: First Flight, Superman: Escape from Krypton, Batman the Ride, Tatsu, Apocalypse, The Riddler's Revenge, and X2. In addition as part of the tenth anniversary, there will be two Fright Fest mazes (Toyz of Terror and Vault 666) open from 8pm-12am.
ENTERTAINMENT
 Derrick Barry – It's Derrick bitch! Derrick Barry gained international attention as a Britney Spears impersonator on America's Got Talent and had renewed fame on RuPaul's Drag Race season 8.
 Maty Noyes – Maty Noyes is a singer/songwriter who co-wrote and is featured on Kygo's international smash single, "Stay" – video featuring a lesbian couple, as well featured on as The Weeknd's "Angel".
 Ray Rhodes – Billboard-reporting DJ/remixer at Gay Days Anaheim, TigerHeat, SodaPop @ TheAbbey, and White Party.
 DJ SRO – DJ at Micky's and Hamburger Mary's Long Beach.
 VIZIN – Pop and dance recording artist VIZIN performs her hit singles "I Was Born This Way" and "You Make Me Feel (Mighty Real)". "I Was Born This Way" is a hit on the dance floors worldwide and has been a part of the 2017 Gay Pride movement this year.
TICKETS
Tickets, which include free parking, are on sale in advance for $49 at OutontheMountain.com, with gate price of $67. $150 VIP packages are also available. $49 advanced tickets are available for on-site purchase
at LASC (8592 Santa Monica Boulevard, West Hollywood) while they last. For more information, visit OutontheMountain.com.
.
Category: Long Beach, Los Angeles