It's a new year and time for a new you! Though the 2014 you looked fabulous, dancing shirtless amongst the boys at the new year's eve "gayla," you don't quite have that six pack any more… and your bank account is as red as Santa's velour suit. For 2015, it's time to reclaim that chiseled paunch and set yourselves on the road to financial prosperity. To help avoid being a February failure, we've compiled a list of ten painless resolutions to make you financially fabulous by 2016:
1. INCREASE RETIREMENT ACCOUNT CONTRIBUTIONS BY $25 A MONTH
If you aren't already contributing to a company sponsored retirement account or Individual Retirement Account (IRA), the math is easy. Increase your monthly contributions. Just $25 more per month, over 30 years, with a seven percent return, could add a full year's worth of income to your retirement.
2. SAVE $10 TO $25 PER MONTH IN AN EMERGENCY SAVINGS ACCOUNT
Being prepared for emergencies builds financial confidence and prepares you for life's surprises. Make this account hard to access, so you don't spend the money frivolously. US Bank currently offers a savings account that awards $50 for saving $1,000.
3. OPEN A SEPARATE ACCOUNT FOR PAYING BILLS AND AUTOMATING BILL PAYMENTS
Unconscious spending is what causes most people to miss bills. By separating general spending from bill payments with different accounts, you'll have a better picture of how much money you have for general spending. Automating bill payments eliminates the risk of missing or being late.
4. CREATE A THREE-STEP ACTION PLAN TO GET A RAISE OR NEW JOB
Ask your boss what it'll take to get a raise or a bigger raise, make an action plan and make them accountable. If a raise isn't possible, the job market is improving. Look for a better paying job!
5. SWAP OUT ONE OR TWO CUPS OF COFFEE A WEEK WITH GREEN TEA
Americans spend about $1,100 annually per person on coffee, not including home-brewed coffee. Purchase a box of green tea at your grocery store and replace one or two cups of coffee per week with herbal infusion. This change could save you $250 to $750 annually, finding money for tips one and two.
6. FIGURE OUT IN WHICH CATEGORY YOU OVERSPEND AND CUT IT BY TEN PERCENT
For most, it doesn't take hours of poring over expenses to calculate where we overspend. Determine which category sucks up your money and reduce it.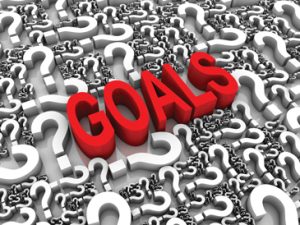 7. INCREASE YOUR W-2 ELECTIONS
Americans receive about $2000 annually per person in tax refunds. Why lend the government free money? Increase your W-2 elections so your take home pay is bigger and save or invest your money sooner. This reduces your annual tax refund and may require you to make a tax payment. The benefit? You'll have the earnings growth, not Uncle Sam.
8. COMMIT TO LIVE DEBT FREE
Making the commitment to live debt free costs nothing. Stop using credit cards or buying houses and cars you can't afford with reasonable lending terms.
9. HAVE A POSITIVE FINANCIAL ATTITUDE
Napoleon Hill said, "No one drifts to success." Success takes effort, but it requires a positive attitude, too. Believe that you can attain financial independence. Millions of people are living financially independent lives. You have just as much a right to live financially independent as they do.
10. DO MORE FREE STUFF
With creativity, an open mind and research, you can find lots to do for free. Do a free day at your local museum. Take a free class at your local university. Take advantage of buy one/get one free movie and dinner specials. The Entertainment Book, Groupon and Living Social are great resources for such offers.
Don't attempt to make drastic changes overnight. Take little, painless steps regularly and you'll shed the financial fat before you know it.
For more financial tips, check out our new book, 4: The Four Principles of a Debt Free Life, or visit our blog at debtfreeguys.com.
.
Category: General