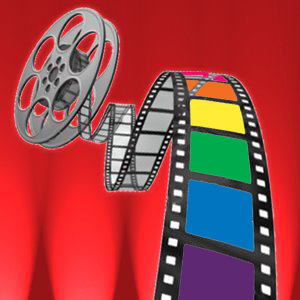 Aspiring young lesbian, gay, bisexual and transgender (LGBT) filmmakers are learning the trade and flexing their creative muscles through OutSet: The Young Filmmakers Project, a new collaboration between Outfest and the L.A. Gay & Lesbian Center's LifeWorks youth development and mentoring program.
OutSet, which recently hosted its first three month class, gave 14 LGBT youth ages 16-24 the opportunity to learn from seasoned industry professionals about how to create their own short films. Fellow program participants served as cast and crew.
They will unveil the films at Fusion: the Los Angeles LGBT People of Color Film Festival this weekend and again at Outfest: the Los Angeles Gay & Lesbian Film Festival, which takes place July 12-22. At both festivals, they'll have filmmaker badges, giving them access to film screenings and exclusive networking events.
"Whether they see filmmaking as a hobby, a passion or a possible career path, the young people in OutSet have an exciting opportunity to tell their unique stories," says Outfest Executive Director Kirsten Schaffer. "In addition to making their important voices heard, they have the chance to work with incredibly talented mentors to guide them through the creative process."
The class was divided into five groups led by Outfest filmmakers including:  Dave O'Brien (Equality U, the Center's In the Moment online soap opera); Chiedu Egbuniwe (The Boyfriend), Nisha Ganatra (Chutney Popcorn), Deondray Gossett and Quincy Le Near (The DL Chronicles) and Tina Mabry (Mississippi Damned). Other filmmakers, such as Charles Herman-Wurmfeld (Kissing Jessica Stein, Legally Blond Two), Craig Chester (Adam and Steve), Cheryl Dunye (The Watermelon Woman, The Stranger Inside), Steven Dunning (director and post production producer for NBCUniversal), and Outfest board member Tamika Miller (Sarang Song, Gift for the Living), shared their expertise by leading class sessions.
"Being part of OutSet has given me the opportunity to learn hands-on storytelling," says Cleo Anderson, who decided to pursue a film career after landing a small part in one of the Eating Out films. A 22-year-old, black, bisexual woman, Anderson loves movies but finds it disappointing how few include characters she can relate to. She isn't sure if she'll end up working behind the camera or in front of it, but either way she wants to put more people like her in the spotlight.
Anderson also turned to the Center to connect with other youth and to find a mentor through LifeWorks. Best known for its flagship mentoring program, which pairs LGBT youth with trained adult mentors, LifeWorks offers a wide array of programs to help youth thrive, including social events, scholarships, after-school programming, a charter school and many programs to stimulate creativity.
"From making movies to snapping photos and singing loud and proud, we give young people lots of ways to flex their creative muscles," says Michael Ferrera, Director of LifeWorks. "The lessons they learn, the friends they make and the confidence they gain through initiatives like OutSet will benefit them throughout their life."
The world premiere of five short films by LGBT youth participants in OutSet: The Young Filmmakers Project. OutSet is collaboration between Outfest and LifeWorks, the L.A. Gay & Lesbian Center's youth development and mentoring program. A reception will follow the screening. Saturday, March 24 at 1 p.m. at L.A. Gay & Lesbian Center The Village at Ed Gould Plaza Renberg Theatre – 1125 N. McCadden Place.
Tickets and more info at: outfest.org/fusion
Category: Los Angeles